About Us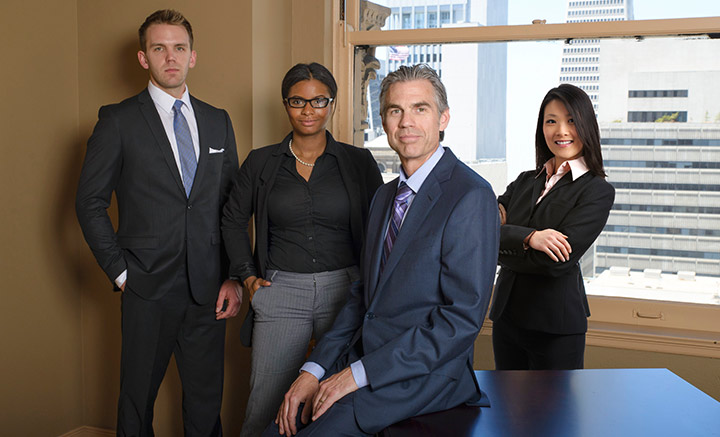 Small World Immigration is a San Francisco based law firm led by Charles Small and exclusively focused on visa and immigration law. We help human resources professionals and legal departments at high tech, biotech, consulting and accounting organizations around the country:
Overcome U.S. immigration and visa issues
Hire global candidates, regardless of citizenship
Attract the best academics and researchers from around the world
Our team makes sure HR departments comply with the requirements of the latest immigration laws so they can build world-class teams on-time and on-budget. This lets hiring managers, in-house legal departments, and HR pros focus on what they do best without having to worry about the challenges of visa and immigration issues.
We are responsive, thorough and efficient. That's what our clients say, too!
In August 2010, I hired Charles Small for legal advice and strategy to prepare and file my immigration case and to obtain a waiver of my J-1 two year home residency requirement. Charles and his team took up my case without delay, carefully listening to my needs and concerns, and answering all of my questions about the case and what to expect. Throughout the case, Charles expertly provided reliable, accurate legal advice without delay. This was a wonderful relief from all of the rumors and doubts I had from all of the misinformation on the internet and from my well-meaning friends and colleagues. Charles recommended we file an Immigrant Petition under the National Interest Waiver category, which turned out to be excellent advice because I did not need to ask my employer to sponsor me and I did not need a labor certification. I think his advice and decisive action saved me many, many months or years of delays. My waiver application was approved in November 2010. I received my EAD card in February allowing me to change employers. In March 2011 I received my Green Card. Only 7 months from start to finish, which felt unbelievably fast considering all of the horror stories I have heard. I recommend Charles and his team without reservation. He is truly a wonderful attorney
Charles and his team managed my application for a Green Card to the US in a very detailed and thorough manner, and helped me deal with some obstacles along the road, such as a J2 two-year-home-return-requirement and a change in my employers business. He was available by phone and email whenever I had a question regarding my status, my application process or other. After we successfully completed the process and I received my Immigrant Visa he subsequently provided great advice on my Green Card status and possibly citizenship application. I Highly recommend his services to anyone dealing with Visa or Immigrant Issues.
Charles is an excellent Immigration Attorney and made our Permanent Residence application process go seamlessly. He was very thorough, always available to answer any questions, and left us feeling confident each step of the way. Our petitions were approved quickly and without any problems. I would highly recommend Charles for your Immigration needs.
I was very pleased to have had Charles handle my Permanent Residency application. He walked me through every step with confidence and always gave timely responses to every inquiry I had. The result was a very quick processing time for my successful application. I would definitely work with Charles again, and highly recommend him for your immigration needs.
Charles is a personable, detail oriented and highly effective attorney. I first hired Charles in 2009 to prepare and handle my NIW EB2 Permanent Residency Immigration Petition. The petition required multiple complicated steps and a great deal of important time sensitive paperwork. He streamlined the process and through his efficient handling of the case, expert knowledge and professionalism, he made what can be a stressful process simple and worry-free. I was comfortable and confident in his handling of each step of the petition. Charles was a real pleasure to work with. Ultimately, my petition was approved well ahead of schedule.
I highly recommend Charles and Small World Immigration to anyone seeking legal services. His services are exceptional at a very reasonable cost.
Charles is very responsive and detailed. I have worked with him on several occasions and I all I can say is — He really knows what client service means.
Charles helped my Australian Husband and I through the tedious process of obtaining his green card. He came highly recommended, and still surpassed our expectations. Charles simplified what was supposed to be a long and overwhelming process, and was a pleasure to work with the entire time. He really helped us maneuver through road blocks that other Immigration Attorneys deemed 'impossible.' We would recommend him for anyone seeking the services of an Immigration Attorney, and we will continue to use him as we move forward with applying for citizenship!
Mr. Small handled my Green Card application process. His performance was timely and very professional. I very much appreciate that he was exceptionally responsive to my questions regarding any specifics of my stay in the country even long after the formal filing process had started. All of my phone calls were quickly returned, mostly Mr. Small was readily available and allowed for sufficient time to explain in detail whatever information I sought. To friends and colleagues I have frequently recommended his services and will certainly seek his advice for my future legal needs.
Charles is a highly conscientious Immigration attorney who understands the concerns and issues surrounding all aspects of green cards and immigrating to the United States. He offers value for services rendered and an incredible efficiency that is extremely appreciated during what otherwise could be a stressful time. His work was punctual and he maintained the highest integrity throughout our working together. Additionally, he always made himself available via email or phone. I would highly recommend Charles Small, Esq for any immigration needs.